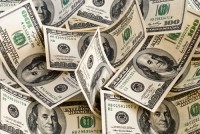 For people who wish to get into the FOREX trading, the first people they usually approach are the FOREX brokers. Working with an experienced FOREX broker can help you find success in the market. But there are also some FOREX broker scams out there that can victimize anyone who may not be careful of whom they trust in the FOREX market. There are ways that people can protect themselves from such scams. Here are some of them:
Do your research.
For anyone who is about to get into a financial venture such as FOREX, it is important to know more about the market and how it works. By understanding the FOREX market thoroughly, people can sometime prevent themselves from being victimized by some scams brought about by some unscrupulous brokers. Knowledge can be a powerful weapon to help defend against scam FOREX brokers out to victimize people out of their own money.
Learn about a broker from previous clients.
Thanks to the World Wide Web, it is easier for people to know more about certain FOREX brokers. There can be some online reviews available that can provide you with a certain broker's previous performance. By making an online search, you may also be able to learn whether there might be some legal action brought against a certain FOREX broker. Past experiences with certain brokers by some people can give you a good perspective if whether a FOREX broker may be legitimate or a scam.
Read through the fine print.
One key method of discovering FOREX broker scams from the others can sometimes be found in the documents that they provide their clients. While these documents may be filled with legalese and words that you may not quite understand, it is always a must to read them thoroughly and carefully. If you must, have some expert experienced in FOREX trading enlighten you on what certain things in the documents might mean. Pay close attention to policies regarding withdrawals as well as incentives.
Test it slowly.
If a certain broker looks quite legitimate enough, the next thing that you could do is to try and test their system by opening up a mini-account. Such accounts require only a small amount of capital that you can afford to risk. Try trading the account for a month or so and then try to withdraw it. If things go smoothly, you might have found a legitimate FOREX broker who can help you enter the market with confidence.
Investing – GuideTo.Com