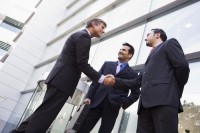 For those who are just new into the investing and trading game, being able to get the right tools is a must. This also applies to getting the right people to help you out. For first-time investors and traders, it also means getting the right broker. Here are some of the things to consider when choosing the right broker to help you find some success in the market.
Purpose Of A Broker
An ideal broker can help you to get investing the right way. A novice investor would usually have different needs from that of an experience one. Therefore, the need for a broker may also be different. The broker will help introduce you to the world of investing in the market. Investors usually enter into the game by getting a brokerage account through which they may be able to make investing decisions that the brokerage firm then carries out. Brokers carry out these tasks on behalf of the investor.
Types Of Brokers
For those who are new into the investing game, it pays to know that there are different types of brokers out there that offer their services to investors. You should be able to know what they are early into the investing game in order to further determine what type of services you would most likely want from such brokers. This understanding may help you choose on your ideal broker later on.
Basically, there are two types of brokers that one may deal with. There are the regular brokers that deal with clients directly and then there are broker-resellers that act as an intermediary between an investor and a larger broker. Further down, these brokers can then be further differentiated into either full-service brokers or discount brokers. Full-service brokers usually offer an extensive range of services to investors which usually include doing all the legwork necessary when making investments.
Discount Brokers
Then there are discount brokers who usually offer a more limited number of services for clients but are also considered as more affordable in the long run. While they may not offer extensive services, what they usually offer is enough for novice investors to start on. Discount brokers are usually the ideal choice for new investors to start with, especially if they do not really know what their next steps would be. At least, discount brokers may provide sound advice and help to new investors at a more affordable price. Getting a full-service broker right away would not be wise for novice investors since they are more expensive.
Broker Fees
When choosing the right broker, one thing that investors also consider is the fees that such brokers charge. There are a number of brokerage fees as well as trade execution fees that investors should usually look into before they choose an ideal one that is fitting for their needs. Saving up on the fees may someday also help determine the gains that investors may make later on.
Investing – GuideTo.Com